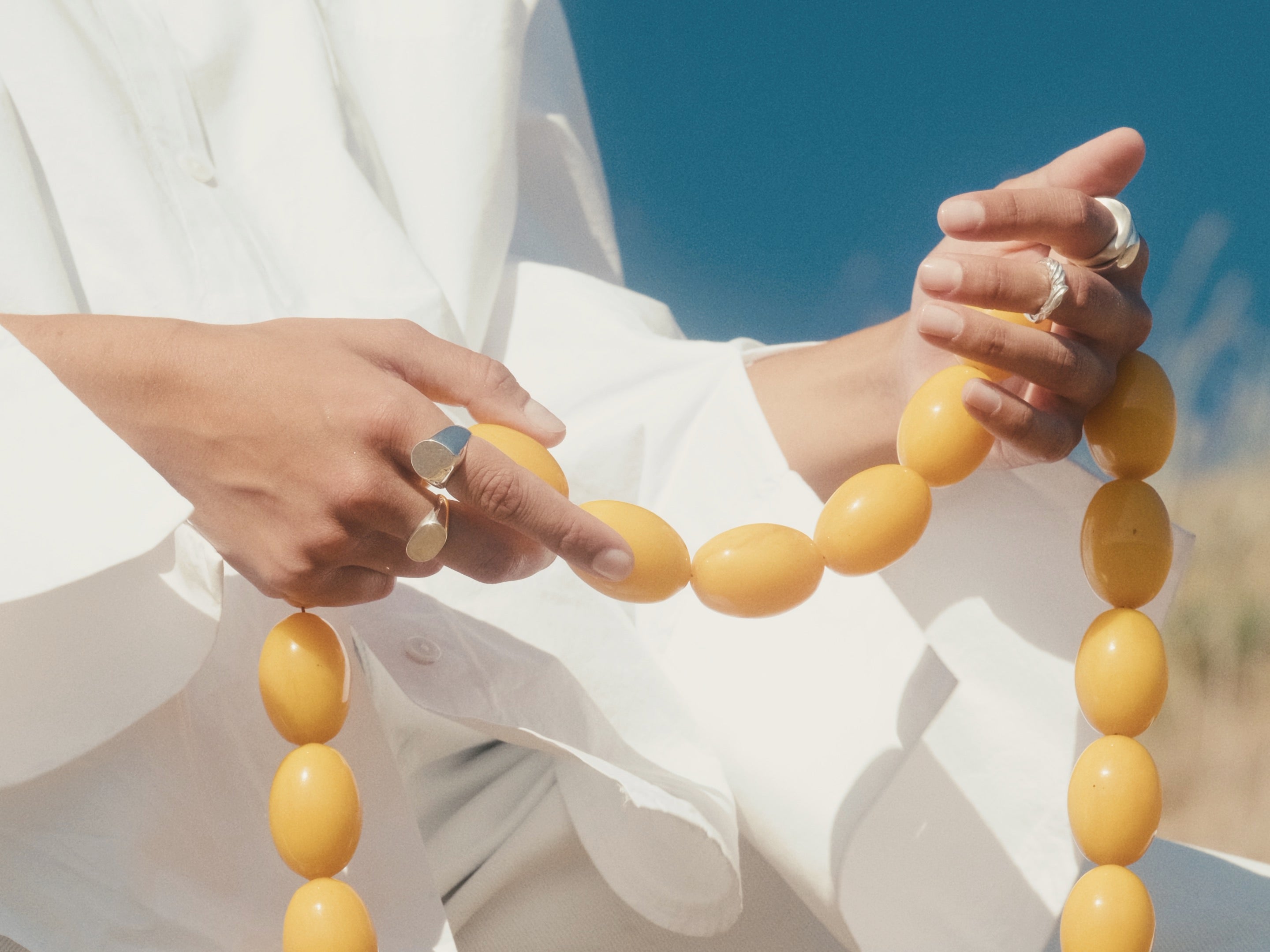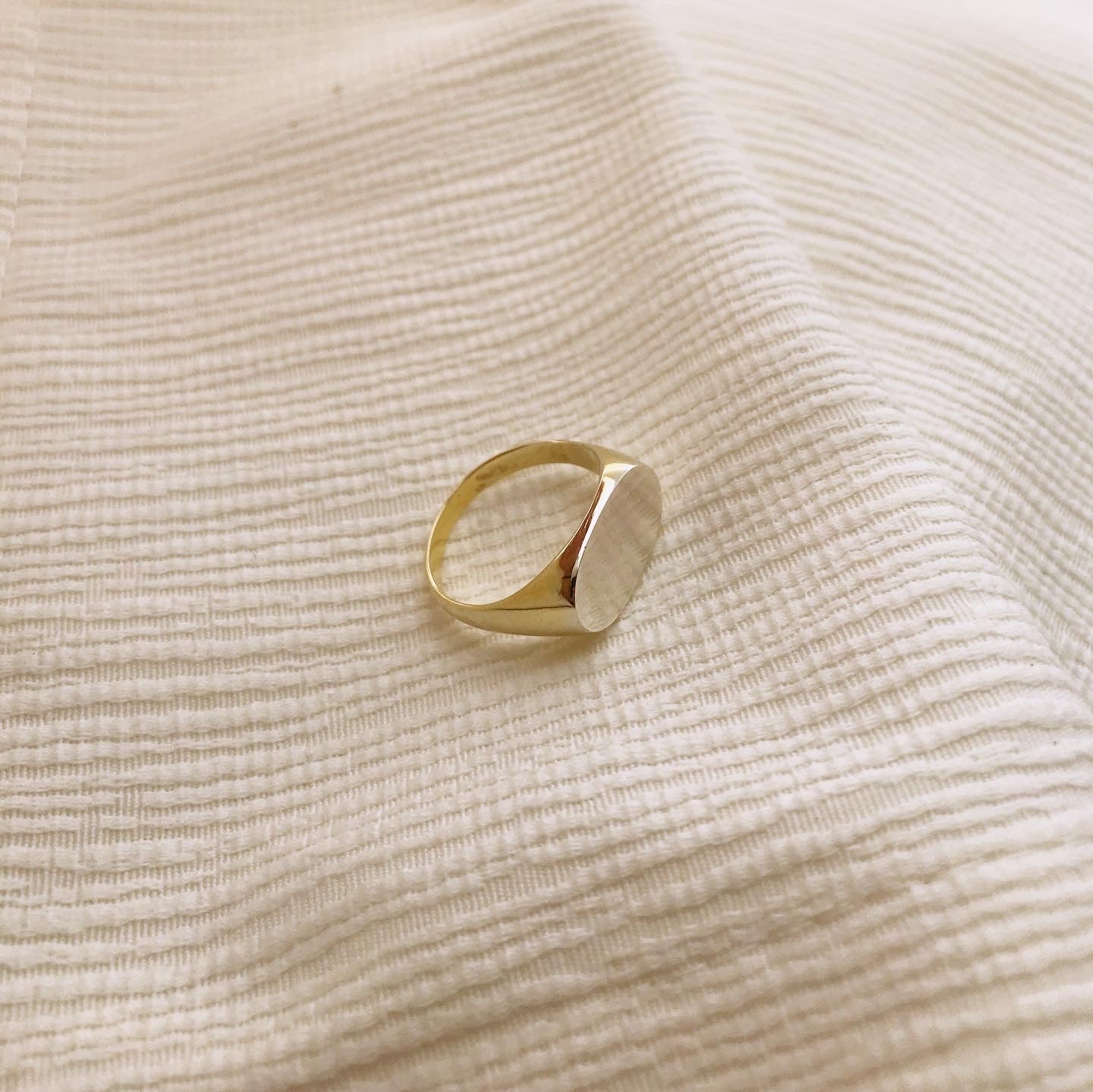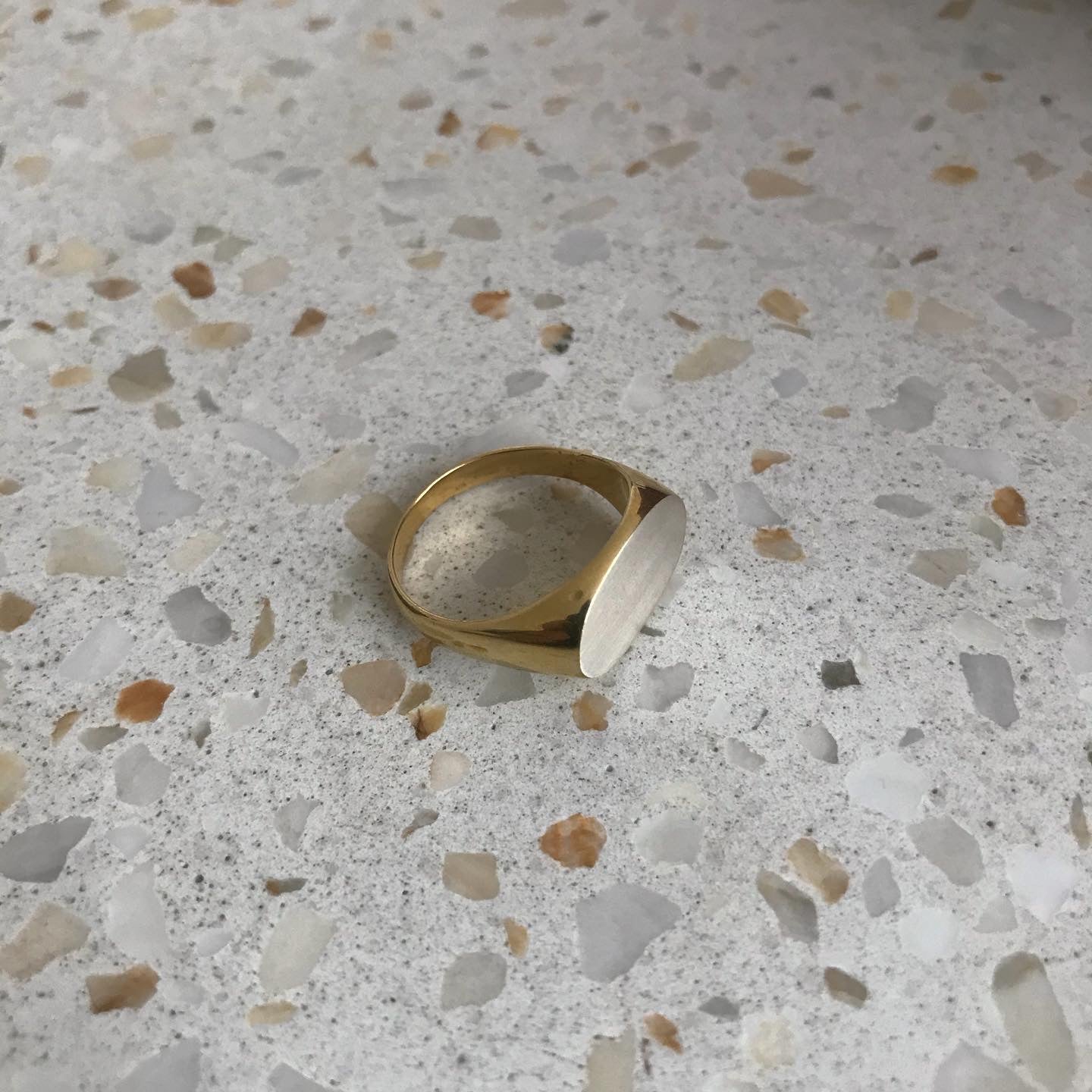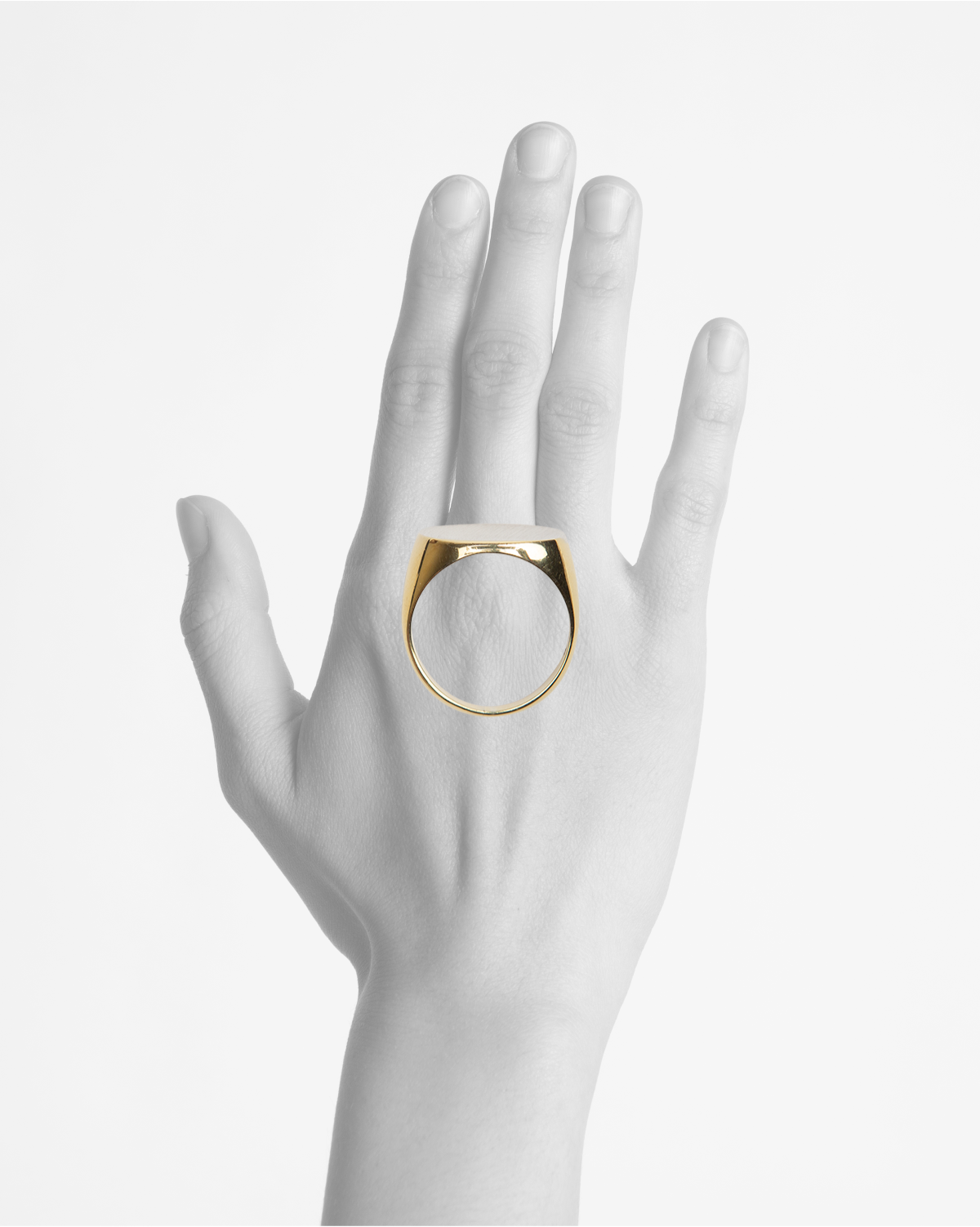 $155.00
Regular price
$180.00
Here is our twist on Socrates' "Myth of Metals." The Ancient story goes that Mother Earth while creating us, mixed different metals in our souls. Wise rulers have gold in their souls, courageous soldiers have silver and hardworking craftsmen have bronze. We say we each have a mixture of all three in us. So let them shine through. 
Sterling silver cast body, brushed matt top, and gold vermeil ring hoop.
Handcarved and handcrafted in Istanbul.


---
TINI RING
$155.00 USD
Regular price
$180.00 USD