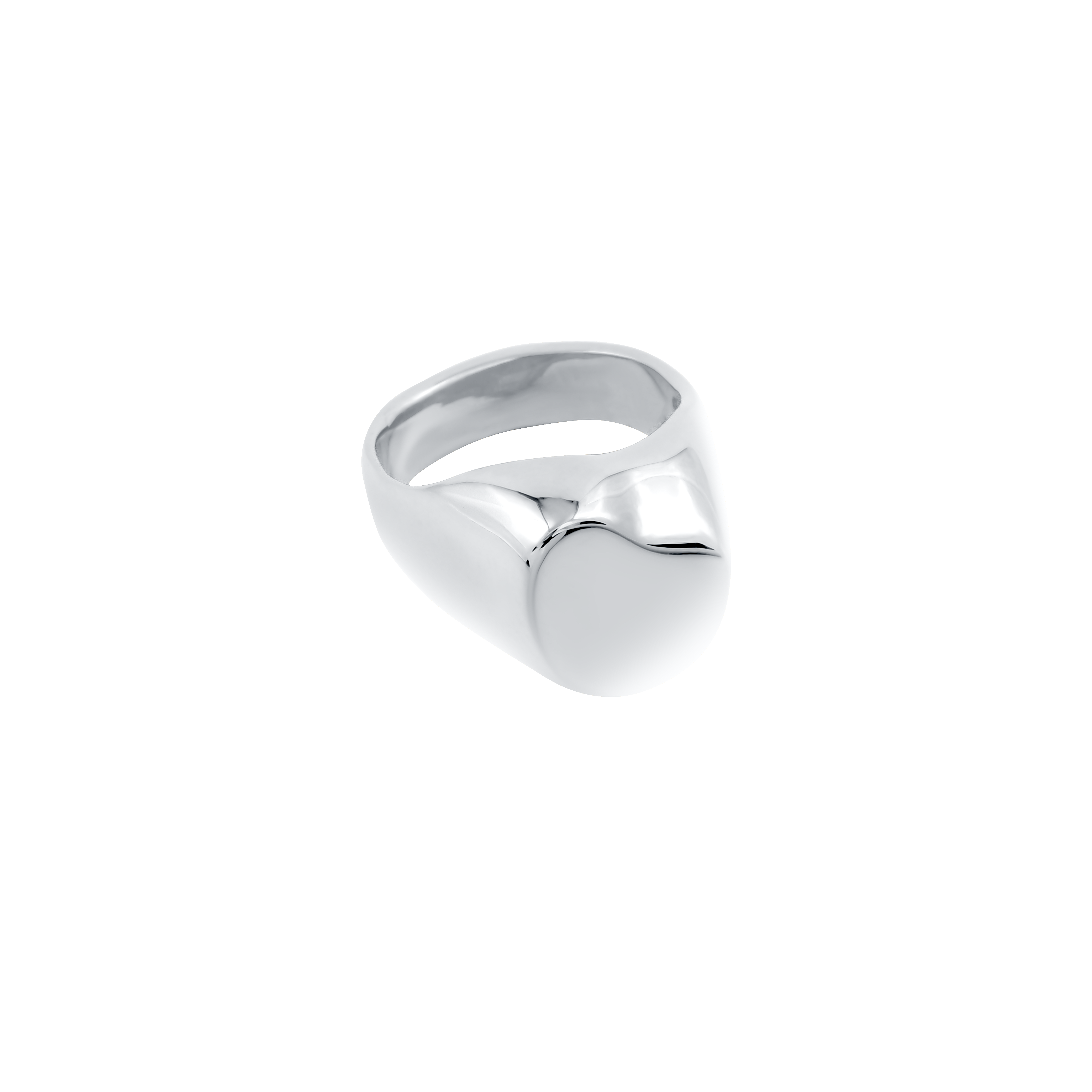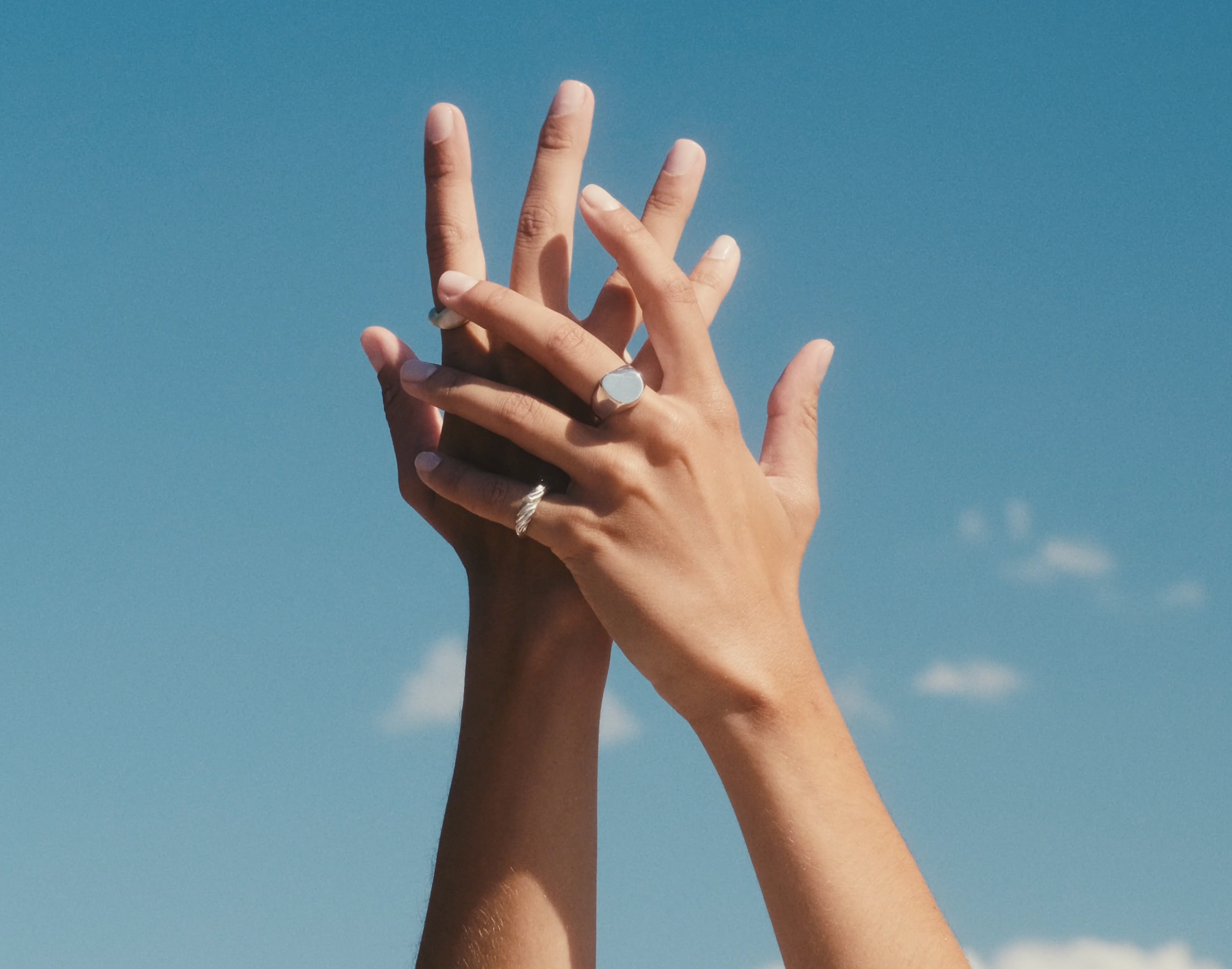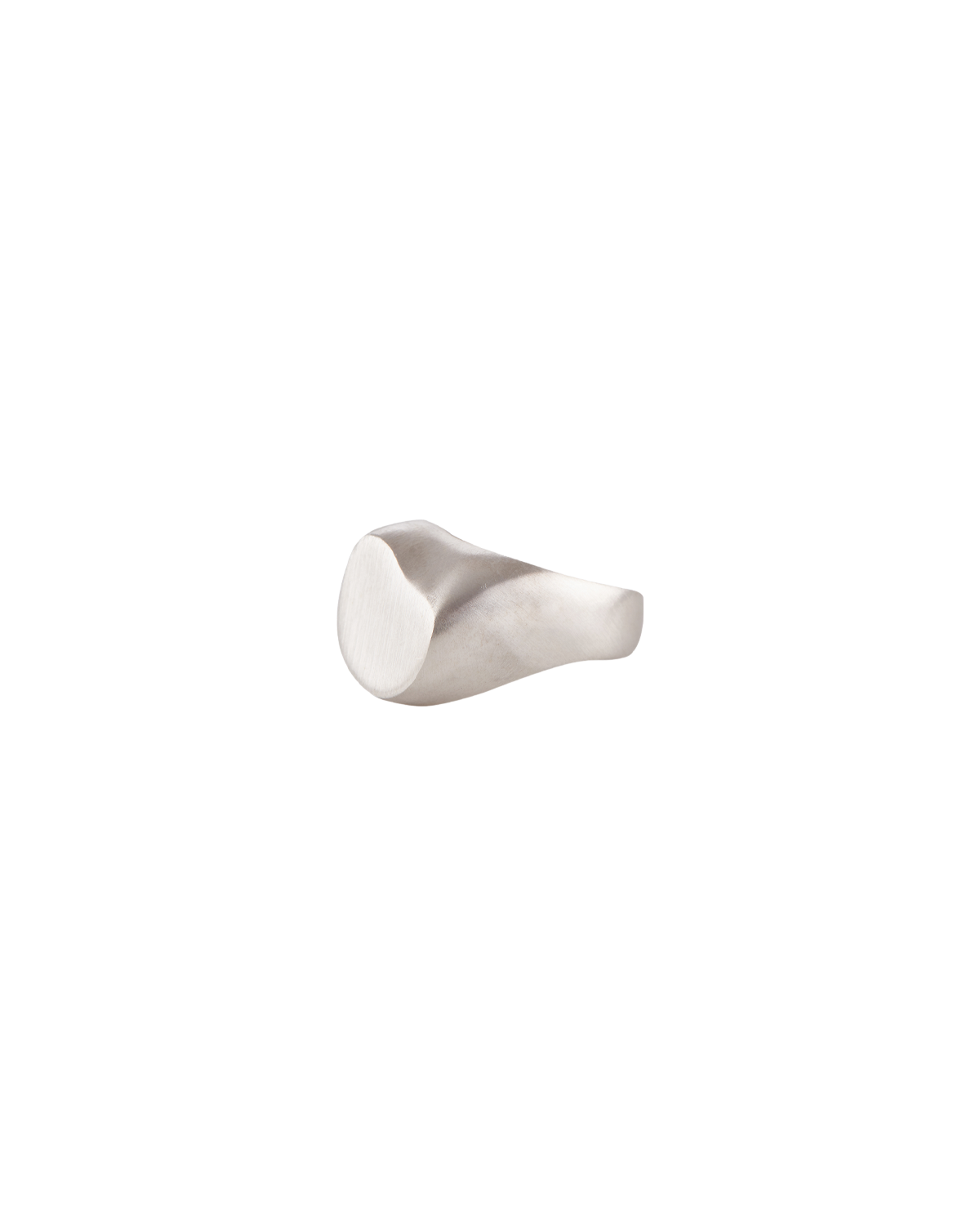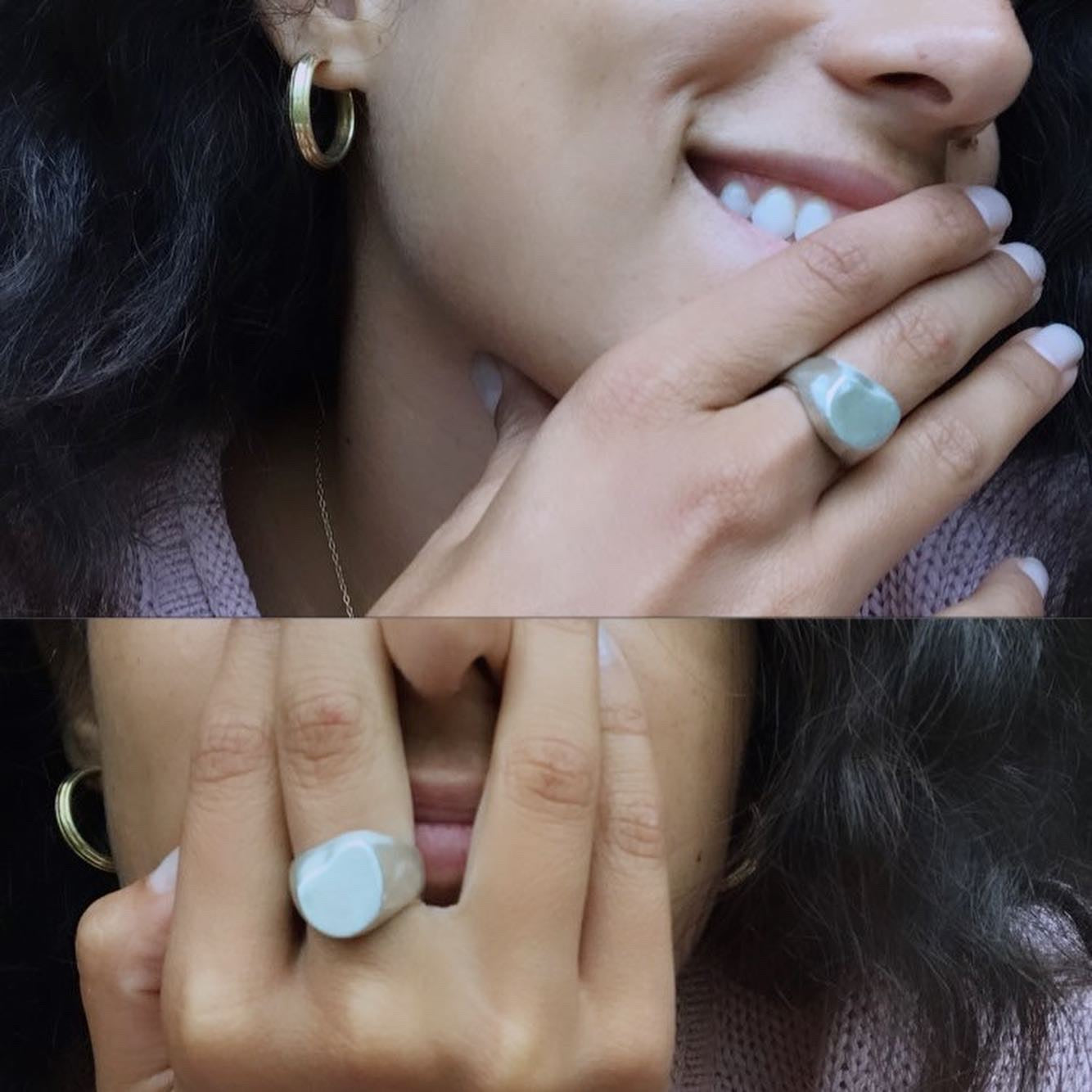 HEIRLOOM is a play on  traditional family heirloom rings. Hand carved in a familiar classic shape with a certain distortion. Families, and relationships are rarely deprived of some friction or issues contrary to the impeccable objects they are represented by. 
We wanted to play with the idea of a so-called "imperfection'' which is commonly considered as elements of nuisance.  We believe imperfections make up the beauty and the result is even more precious. Heirloom is a representation of this manifesto. 

Silver Heirloom comes with two different finishes: Matt and Polished.
---